Brewhouse Office Redevelopment – Sustainability and Building Performance
---
As part of the Abbey Creative Quarter development, the Brewhouse building will be turned into 4500 m2 of high Grade A office space designed to meet the LEED Gold certification for sustainability.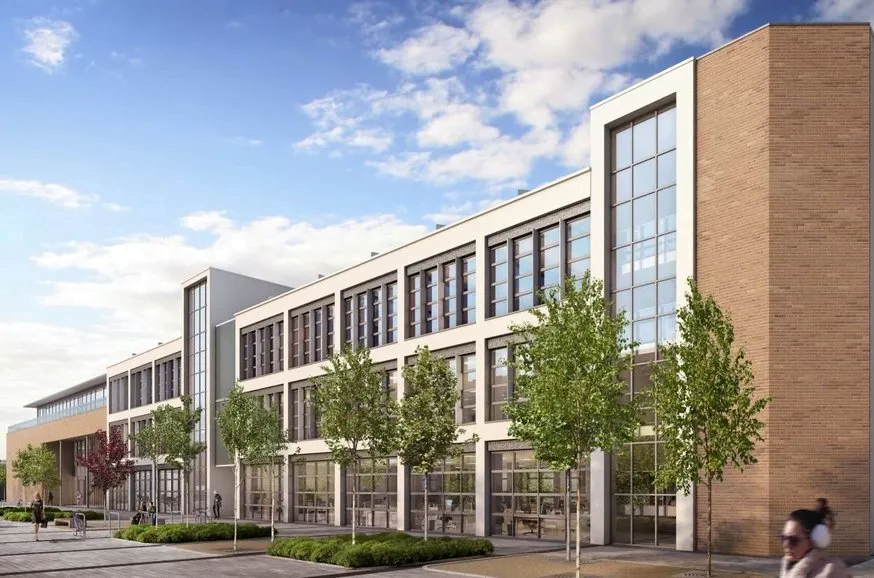 Brewhouse Office Redevelopment – Sustainability and Building Performance
Our teams are working on a project to redevelop the old Smithwick's brewhouse in Kilkenny, known as The Brewhouse. The redesign will ensure a high-level upgrade to modern standards whilst respecting the industrial heritage of the building. The upgrade will keep the "industrial feel" of the building whilst delivering quality offices that meet the Leadership in Energy & Environmental Design LEED standard with sustainability at the core of all design decisions for the building.  The building has been designed to meet the needs of LEED Gold, this ensures the environmental impact and carbon footprint has been minimised across the entire lifecycle of the building.
Sustainability has been a key theme throughout this project, incorporating low flow water fixtures, energy efficient heating and lighting systems into the design. This will be supplemented by 123 solar photovoltaic panels on the roof, providing a 32kW capacity of renewable energy generation. The building will benefit from an active facade, which provides natural ventilation. This will result in optimised oxygen levels, maximising the general health and wellbeing of the building occupants.
When complete the Brewhouse will comprise 4500 sq metres of high Grade A office space, divided into 12 units wrapped around a central atrium. As part of the LEED requirements Lawler Sustainability were appointed to undertake advanced energy modelling using ASHRAE 90.1 methodology. Our in house expertise with the complex IES Virtual Environment HVAC software allows us to make accurate predictions of building energy consumption for each energy end use which will be utilised post occupancy to help the client to identify and minimise energy spikes. This goes beyond building regulations and will help our client reduce energy, carbon footprint and operational costs. The building will be ready for fit out by the end of summer 2020.
Stay up to date with the latest developments here – find us on LinkedIn, Facebook, and Twitter.