Center Parcs – Building Peformance Optimisation
---
Center Parcs at Longford is Ireland's largest waterpark which includes 466 luxury lodges and 30 stylist apartments. As the M&E design consultants we undertook many energy services to ensure we met our clients energy rerquirements including overheating analysis and computational fluid dyamics.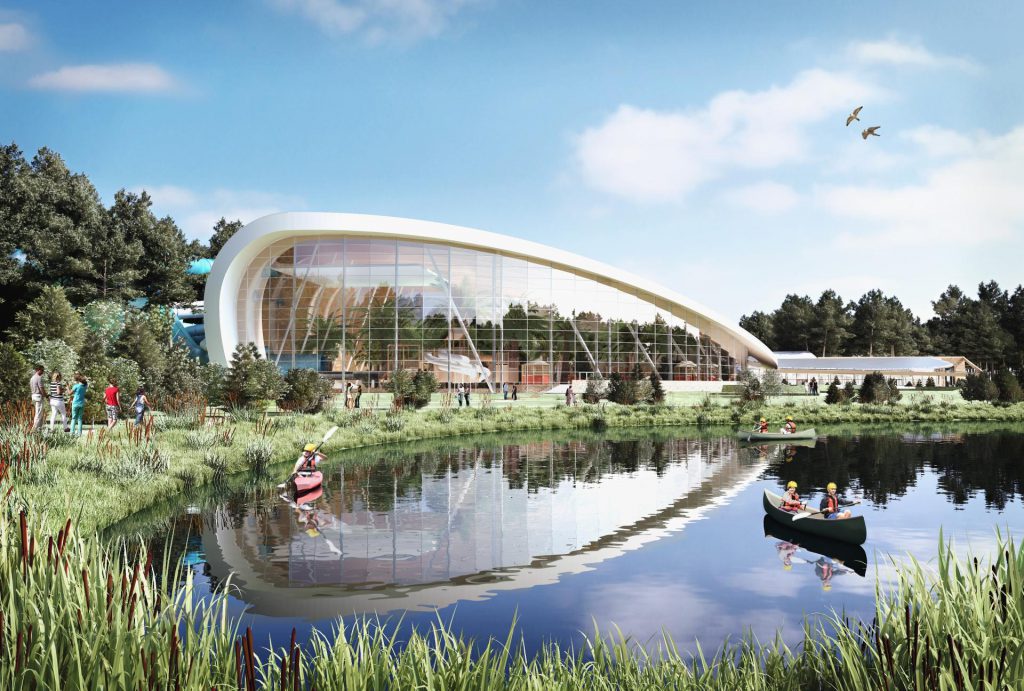 Center Parcs is a €233m development in Co. Longford with onsite accommodation for 2,500 people. This massive scale project on the 395-acre site is a new tourist village with 466 Scandinavian style lodges and 30 lake view apartments. It has the largest waterpark in Ireland as well as hundreds of indoor and outdoor activities.
John Sisk & Son were the building contractors on this project and they appointed our sister company, Lawler Consulting, as the mechanical and electrical design engineers and our team at Lawler Sustainability were required to ensure that our client's energy targets were achieved. This process involved careful selection of M&E equipment and building fabric, continuous assessment of the Building Energy Ratings (BER) and Part L compliance and final certification at handover.
We delivered this massive project to strict timelines while meeting all of the client's energy targets. To verify that the design strategy of the ventilation system would be in line with the clients requirements the Subtropical Swimming Paradise undertook a Computational Fluid Dynamics (CFD) assessment. The outcome of this assessment helped improve air movement within Irelands largest pool hall which has contributed to better occupant comfort and plant health without compromising on energy targets.
To view our sister company's (Lawler Consulting) M&E Design work for Center Parcs – click here.