Mayfair 'New Library' Building – Building Performance and LEED Sustainability Assessment
---
Part of the Abbey Creative Quarter Development this new libray building goes way beyond building regulations with a thorough assessment to increase building performance and reduce running costs. This building is targetering LEED Silver certification.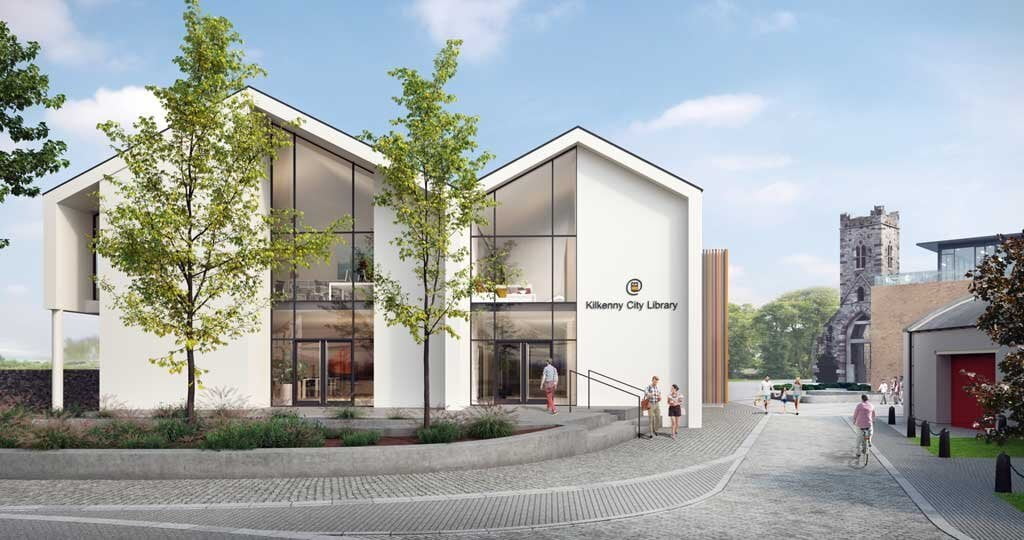 Mayfair 'New Library' Building
The Mayfair Building based in the heart of Kilkenny City is 1181.69m2 and will be converted into a modern public Library as part of the Abbey Creative Quarter Development.
Lawler Sustainability was appointed LEED consultants for this landmark Kilkenny building. This sustainability rating system sets out criteria that go beyond building regulations that cover many aspects of a project's environmental impact. The building is targeting LEED Silver and is currently at the design stage.
As part of the LEED requirements, Lawler Sustainability was appointed to undertake advanced energy modelling using ASHRAE 90.1 methodology. Our in-house expertise with the complex IES Virtual Environment HVAC software allows us to make accurate predictions of building energy consumption for each energy end-use which will be utilised post-occupancy to help the client to identify and minimise energy spikes.
This goes beyond building regulations and will help our client reduce energy, carbon footprint and operational costs.39% of the building's energy was used on heating, 23% on hot water, 13% on auxiliary, 11% on lighting, 9% on equipment and the remaining 4% on cooling. Our engineers recommended adding time controls to the heating system. This would automate turning on/off of heating. For cooling, the ductwork should be checked as the risk of broken seals is high in a building of its age. It was recommended that lighting and fittings be replaced with the newer LED model.
Stay up to date with the latest developments here – find us on LinkedIn, Facebook, and Twitter.