What is a Digital Twin?
A Digital Twin creates a virtual representation of a procedure, system, service, product, or other physical object using 3D modeling, as well as virtual and augmented reality and other technologies.
With the intention of attaining valuable insights which may be later applied to the original physical object or building, a Digital Twin model can be used to run simulations, research potential performance and maintenance issues, and highlight and simulate opportunities for improvement.
Essentially, it allows you to make digital changes to the likes of plant equipment and see what effects it has throughout the entire building.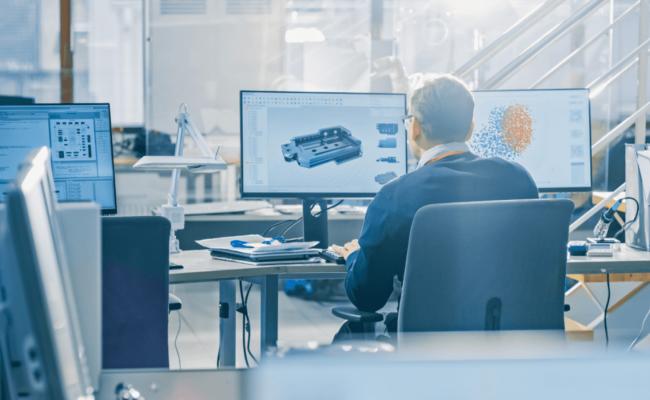 Digital Twin and Sustainability 
Digital Twin technology has been a game changer in mapping out strategies for improving the energy efficiency and sustainability of our clients.
By running different simulations of changes to a client's mechanical and electrical systems, we can accurately recommend a series of measures that will align with both the client's vision and budget.
For instance, we may run tests to discover how the installation of fully zoned air conditioning and hybrid VRF (Variable Refrigerant Flow) impacts a business's overall energy rating.
Benefits of Digital Twin Technology
Informs investment decisions through accurate simulations
Provides a full overview of historical and real-time data over a project's lifecycle
Highlights opportunities for improvements in building performance
Improves cost-efficiency with predictive maintenance
Provides a full risk assessment