Join our free upcoming webinar to learn all about potential energy and cost saving strategies for your Hotel or Leisure Centre from our expert sustainability team.
Register for the event – HERE.
Read about our
[FREE WEBINAR]

below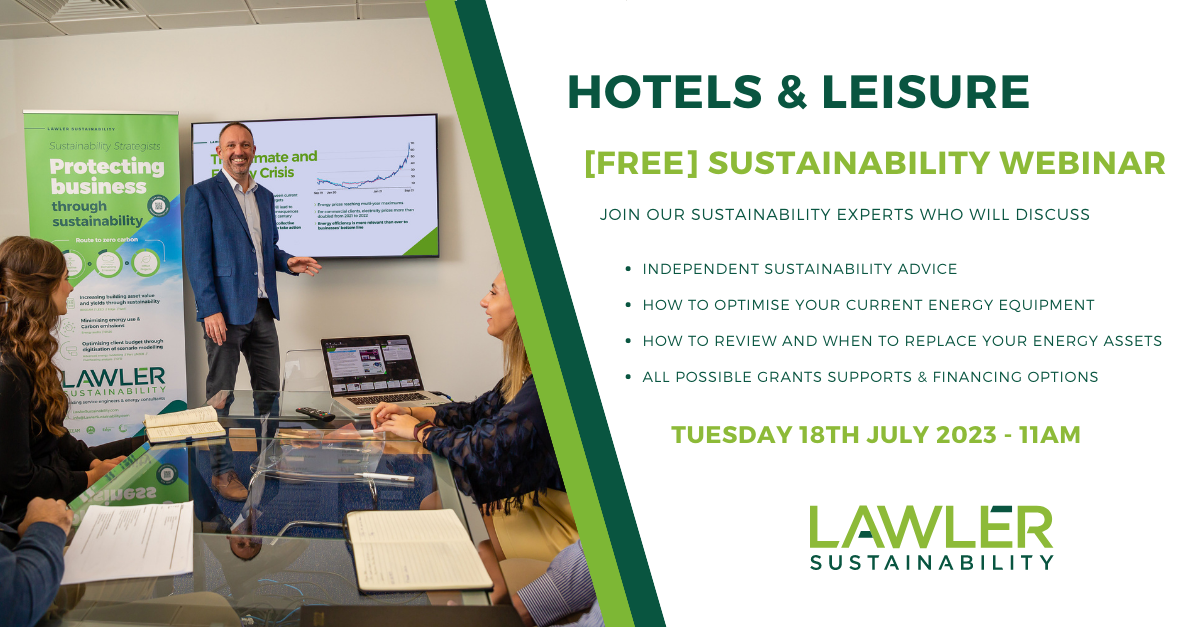 ---
The expertise of Lawler Sustainability combined with the specific focus on the needs of the Irish Hotel Federation members makes this webinar an ideal platform for learning and creating solutions.
Keep up to date with the latest industry and event updates by following us on LinkedIn.