What is happening with the energy supply? Why are Irish energy prices continuously rising? What can we do to help?
Irish Energy Price Hikes
Irish energy prices are a considerable amount above the EU average as the government aims to create measures to cap prices. Irish households are currently paying an average of 18% above the EU average before tax is considered. Without tax, Irish residents pay 53% above the EU average which places them at the highest rate in the EU.
There have been over 30 hikes in Irish energy prices since the beginning of 2021 with some providers rising prices on multiple occasions. This current increasing price trend is not sustainably affordable for businesses and households alike. After 2020 being a landmark year for Irish energy prices as prices dropped to €37.46/MWh following the impact of the Covid-19 pandemic we are now experiencing unpredictable highs as EU ministers attempt to further understand how these core groups can begin their green transition.
This is not just a problem in Ireland as countries all around the world from the US to Asia are also reporting increasing energy prices. Wholesale energy prices around the world have risen by 135% since the beginning of the year and this is having a rippling effect throughout society and the business environment.
Main Causes of Energy Hikes
With a global move towards the use of more renewable energy sources evidently required, here we take a look at some of the causes of these rising Irish energy prices:
Increasing Demand Levels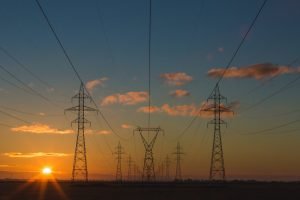 The volatility of the current energy market in Ireland is stemming from the shifting values of supply and demand throughout the country. The majority of industries in Ireland and worldwide have experienced a quicker return to business than was previously expected which is creating a large volume of demand for extra energy.
While the EU and Ireland generally maintain a large fuel supply this has been affected by the aftermath of the Covid-19 pandemic creating skyrocketing fuel price anomalies. This faces a further threat of increased demand during the upcoming winter months with former corporate finance director for Airtricity, Fintan Wheland quoted as saying;
"One of the normal rhythms of gas is that that there's higher demand in the winter, so the price goes up"
Data Centres
The number of data centres in operation in Ireland has increased by 25% over the past 12 months, meaning there are now 70 data centres accounting for 900 MW of electricity usage. While data centres do possess certain economic benefits such as the creation of jobs in Ireland, the amount of electricity they are currently using and future usage projections is worrying for the energy sector.
Along with the current 70 operational data centres, there are another 8 new facilities currently in the construction stage which are also accounting for 250 MW of usage. To put this into perspective the average energy usage of 60 MW for a data centre is similar to the entire energy usage of Kilkenny City.
This is creating a wide range of problems, from increasing Irish energy prices and potential rolling blackouts to a yearly increase in the level of carbon emissions. The increasing demand for these data centres is also putting Ireland's 2030 Sustainability Roadmap objectives under threat. According to Dr Patrick Bresnihan;
"Achieving ambitious emissions and renewables targets by 2030 will undoubtedly be far more difficult with the addition of more data centres to the grid".
Problems for Ireland
Even with other countries around the world struggling with similar issues, the process in which Ireland is supplied with energy exacerbates the problem. A large amount of Ireland's energy is generated from gas power plants which means a rise in gas prices can have an astronomical effect on the cost of power.
Ireland also heavily relies on the east-west interconnector for a large proportion of its energy supply. This is a 500 MW high-voltage direct current submarine and power cable which interconnects the Irish and British electricity markets. Britain themselves are undergoing energy shortages which are further straining Ireland's potential energy sources.
Solutions for Energy Price Hikes
There is a strong belief amongst industry experts that making an accelerated switch to renewable energy sources could take some of the pressure from Ireland's ever-increasing energy prices. At present Ireland's strategy is focused on the medium to long-term with projections for Ireland to reach its goal of 70% of Ireland's electricity to be generated from renewable resources by 2030.
As the global market for energy supply continues in its competitive position it raises the question of how the government will intervene and react to this problem in the short term. It is now down to Ireland to create new ways of adopting a more environmentally friendly strategy for energy production to help create a long-term achievable and sustainable plan for the nation.
Reduce your Organisation's Energy Costs
Lawler Sustainability was formed to provide an integrated approach to reducing clients energy consumption, carbon footprint and increasing sustainability. Our projects to date have achieved energy reductions ranging from 20% to 50%. In the past five years, we have helped business owners save €10.2 million in energy costs and developed sustainable, energy-efficient buildings.