National Library of Ireland – Redevelopment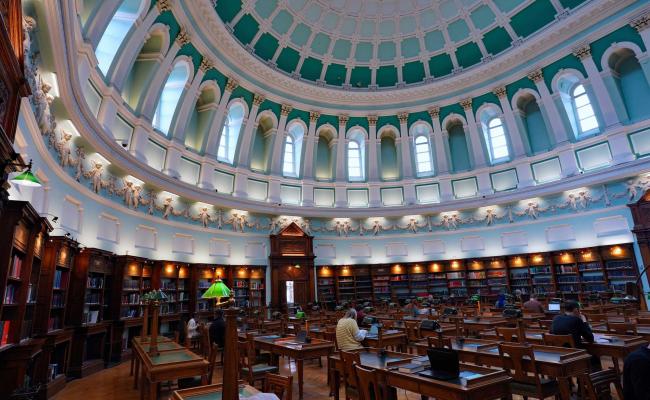 Historic Building Refurbishment
A €10 million capital investment plan for the National Library of Ireland (NLI) was announced in 2017 to address some key areas of improvement.
Included in this plan is the refurbishment of the 1890s building to meet modern standards.
The building will be upgraded to ensure top of the range mechanical and electrical services and environmental sustainability.
M&E System Upgrades
Lawler Sustainability was instrumental in improving the environmental sustainability of the building, identifying opportunities for LED lighting upgrades, and integrating renewable energies such as Solar PV.
The M&E services previously in place needed to be updated drastically in order to bring the NLI up to modern standards.
Additionally, upgrading the M&E services in place was a necessary step in our sustainability strategy for the NLI.
We provided new M&E installation to all floors and clear access routes to facilitate future maintenance and replacement and in preparation for later fit-out phases.
The new M&E systems installed included:
General Electrical
Lighting
Smoke Detection
Emergency Lighting
New mechanical installations, environmental monitoring, and controls