We were delighted to attend Lidl Ireland's 2023 Sustainability Summit on the 27th of September, and even more thrilled to be presented with their Business Partner "Social Impact Award", beating off some very stiff competition. This award was in recognition of several strategies implemented within Lawler Group in line with the following criteria:
Community engagement
Diversity and Inclusion
Charity donations
Volunteering
Ethical and responsible practices
Some of the initiatives we were commended for were our sponsorship of local sports teams and artists, our celebration of cultures within the Lawler Team, our promotion and encouragement of women in STEM roles (Science, Technology, Engineering, Mathematics) and our fundraising for charity.
Sponsorship of Local Sports Clubs
Within Lawlers we are heavily committed to the development of younger generations, sponsoring several local sports teams and GAA clubs as a result. These clubs allow children to develop an array of lifelong skills such as social skills, by encouraging cooperation, communication and teamwork; their physical health, by promoting regular exercise and improved cardiovascular health; their emotional well-being by providing a stress outlet and teaching emotional management; self-esteem and confidence by enabling goals to be achieved and self esteem to be boosted; and leadership skills by promoting decision-making and problem-solving.
Alongside sponsorship of jerseys for sports clubs including Kilkenny Rugby Club and Carlow Town Hurling Club, we have also assisted in the maintenance and upgrade of sports facilities.
Carlow Town Hurling Club
Lawler Sustainability supported & assisted in the Design, Procurement & Project management of a state-of-the-art Floodlighting Scheme for the Club. The flood lighting scheme has made a significant positive impact for the hurling club. It has not only improved the overall playing experience but will also extend the Training hours & Season, benefiting the players' skill development and the club's overall growth.
Lawler Sustainability also supported & assisted in the Design, Procurement & Project Management of the Refurbishment works associated with the Clubs Dressing Rooms & Clubhouse, and the construction of new Ball Wall.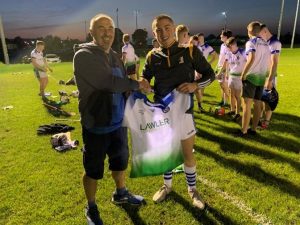 Supporting Local Artists
The Kilkenny Catwalk
The Kilkenny Catwalk 2021 is a trail of 21 wonderful Kilkenny Cat sculptures which were decorated by some of our most talented artists, mainly local, for public display in and around Kilkenny City. This arts project was a partnership project between Kilkenny Civic Trust and Kilkenny County Council, which could be engaged with outdoors, whilst adhering to physical distancing requirements, regardless of restrictions during the Covid-19 pandemic. It was designed to bring businesses, arts, and local communities together. It provided creative work for mainly local artists and gives local businesses the knock-on benefits of visitors being attracted to Kilkenny to view the new creative and colourful trail. Lawler Sustainability supported this cause by sponsoring a Cat sculpture which now holds pride of place in our office in Kilkenny.
Diversity & Inclusion
We believe diversity and inclusion to be key to our company success, fostering innovation, attracting top talent, improving decision-making, and enhancing overall company culture. We have several strategies to deliver an atmosphere free from discrimination on any grounds within our teams. These are embedded within our employee handbook, our recruitment practices, ongoing employee mentoring and training. We also subsidise VISAs for employees and assist in managing the process, providing guidance around housing options & amenities in the area.
In our endeavours to create an inclusive work environment for all, we aim to celebrate various cultures through marking specific holidays which may not be traditional in Ireland but are important in other parts of the world, and through our 'Culture Corner' in our team newsletter.
Additionally, we strive to promote women taking up roles in STEM. Firstly, we attend WIBSE (Women in Building Services Engineering) events, careers days at local universities, and our Sustainability Associate Director, Laura McMahon, is the appointed ambassador for 'women in STEM' for CIBSE (Chartered Institute of Building Services Engineers).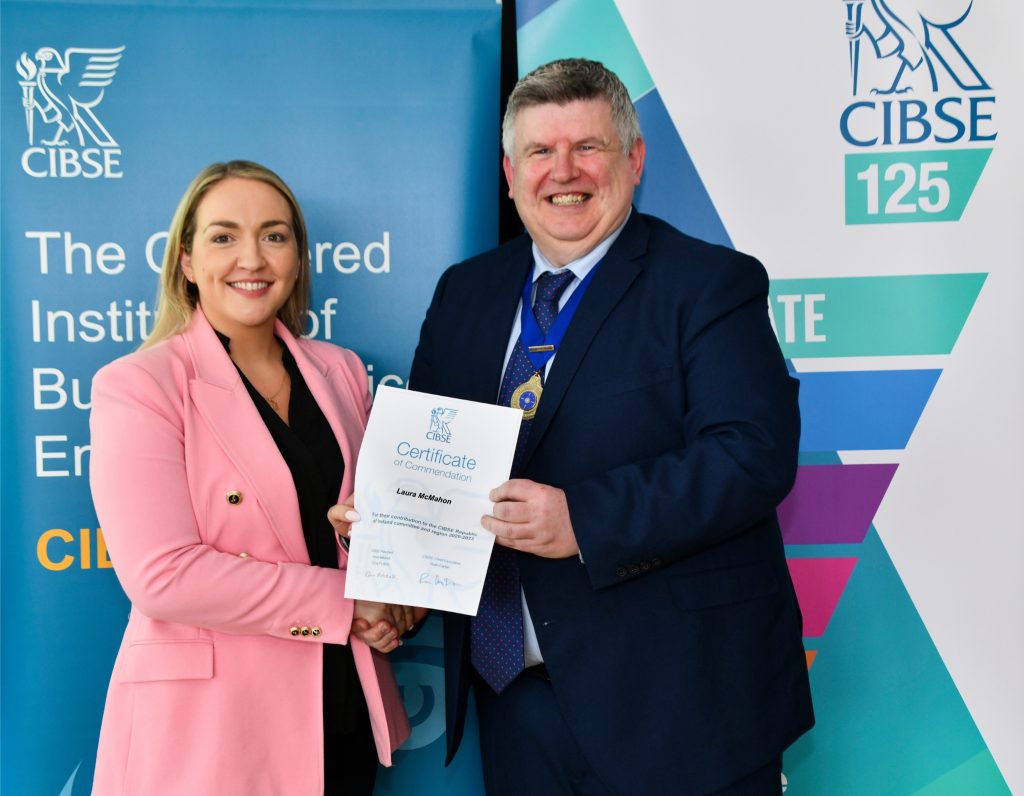 Charity Work
As part of our corporate social responsibility (CSR), we do our best to fundraise for a variety of charities throughout the year. We have organised several events to enable this such as participation in 'The Great Pink Run' for Breast Cancer Ireland, organisation of a company-wide 'Step-Challenge' to raise funds for 'The Saint Vincent de Paul' and our local charity 'Teac Tom' and a 'Push-Up challenge' for 65-roses day in aid of 'Cystic Fibrosis Ireland'.
We were delighted to bring the award from Lidl HQ back to ours, and will continue to work hard to ensure we uphold the ideals it represents.
If you are interested in learning more about our work, please contact us here.